This is my Tom Bihn Packing Cube Backpack Review and a little conversation about how and why I use packing cubes.
Travel!
Just the word Travel gets me excited.
Travel is pretty much my favourite thing in the world. A close second is Backpacks and all the associated gadgets and gizmos that go along with travel.
Tom Bihn makes some of the best travel and everyday orientated bags and accessories. Based out of Seattle and founded in 1972, Tom Bihn focuses on super high quality, functional bags, and accessories.
A couple of months ago I received an assortment of goodies from Tom Bihn that I've been testing out and playing with on my travels and in day to day life. I refuse to do a product review of any kind until I feel like I really know the product and have tested it thoroughly.
The one product I feel like I have enough time with is the Packing Cube Backpack. Its simple, lightweight design has made it the perfect grab and go gym bag that I've used almost daily since I've had it.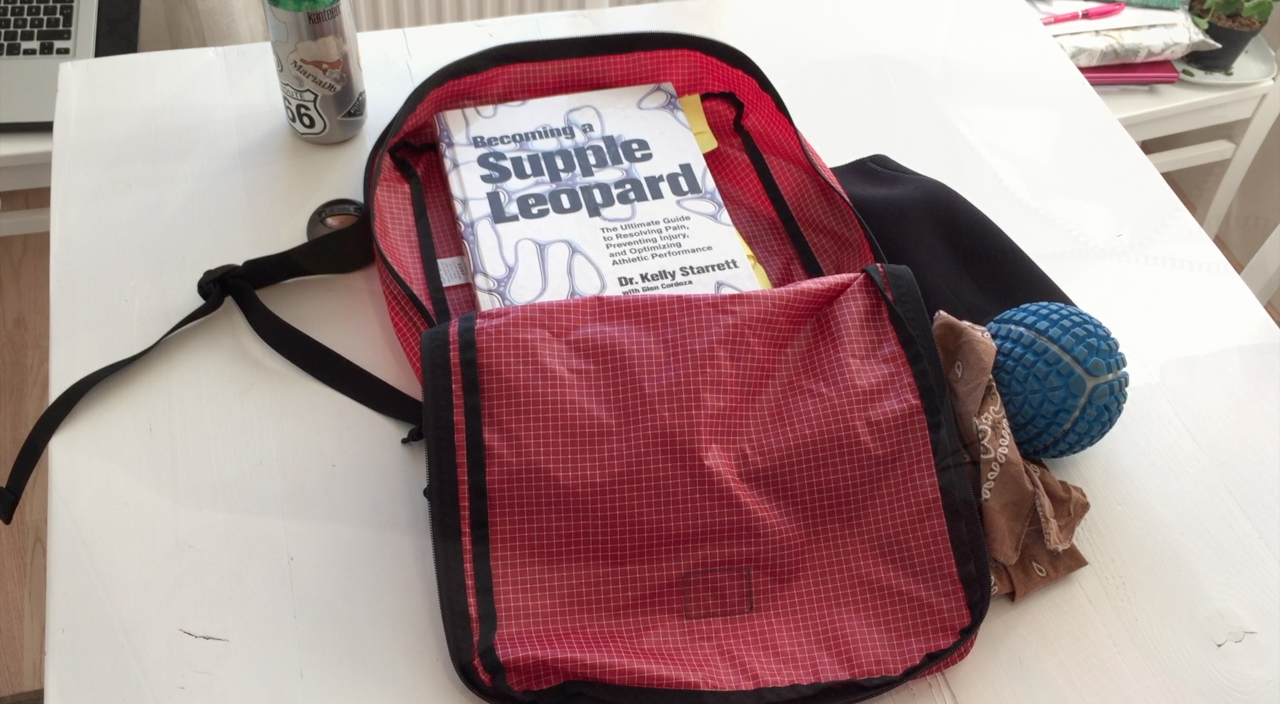 What are packing cubes and how do you use them?
Packing cubes are organizers for your stuff. Imagine your suitcase is a container ship. Packing cubes are the containers themselves that help keep things organized and packed in a way that maximizes space.
They are usually built from lightweight materials, sometimes incorporating some kind of mesh so you can see what you're trying to access. They come in many different sizes but are generally rectangular or square in shape. This makes maximizing space in a backpack or suitcase much easier.
When packing clothes I've found the best way to use packing cubes is to have one packing cube for each category of clothing:
You could have one large packing cube for your shirts and T-shirts, the Packing Cube Backpack would be ideal for this.
A medium-size packing cube for shorts and an extra pair of jeans.
Another medium packing cube for underwear and socks.
And another small packing cube for chargers and other accessories.
I roll all of my clothes up and place them into the packing cubes, this is a proven way to help reduce wrinkling your clothes and helps to maximise the space within each packing cube.
I've experimented with a number of different packing methods over the years and for most circumstances, I've found packing cubes to be my favourite. They make packing and travel so much more simple and help me think about what I really need and what can stay at home.
Packing cubes are now a part of my EDC (every day carry) as well. I use a green one from Eagle Creek to hold all the small essentials I need throughout the day. That way everything I need is in one condensed package that I can pick up and throw in whichever bag I'm using that day.
Now onto my Packing Cube Backpack Review. Tom Bihn have made a large packing cube that converts into a lightweight daypack. You can use it as a day pack when you arrive at your destination. This eliminates the need to bring more than one bag on the flight with you. This is great for short trips when you only want to bring hand luggage or if you're a minimalist super ninja to travel the globe with just your carry-on bag.
It has one large compartment and a smaller one below it, this is good for separating clean clothes from dirty or shirts from t-shirts. The main compartment opens up clamshell style. This enables you to open it up fully when packing to access what you're looking for. The Packing Cube Backpack like most packing cubes is a rectangular shape with rounded off, square corners. This makes efficient use of all the space inside your suitcase or bag and makes packing much easier.
Comfort and use as a Backpack
For its intended use, the backpack is very comfortable, the straps are adjustable and wide enough so as to not bite into your shoulders. There is no sternum strap or waist belt but that shouldn't be necessary with the weight you will be carrying in the pack. It has a solid grab/hag handle on the top.
When packing the bag for "Backpack" usage its good to keep heavier bulkier items in the lower pocket otherwise the pack will tend to sag.
One Issue
The one small gripe I had with the bag is that it was noisy, running down to the gym sounded like Santas' sleigh bells. Each compartment has two zippers for easy access. Each zipper has an internal and an external zipper pull, making for a total of eight jangly pieces of metal. To rectify this I used some black paracord to tie my own zipper silencers. This really helped and also made it easier to find and grab the zippers. Then I took out some cutters and removed the unnecessary interior zipper pulls. Much better.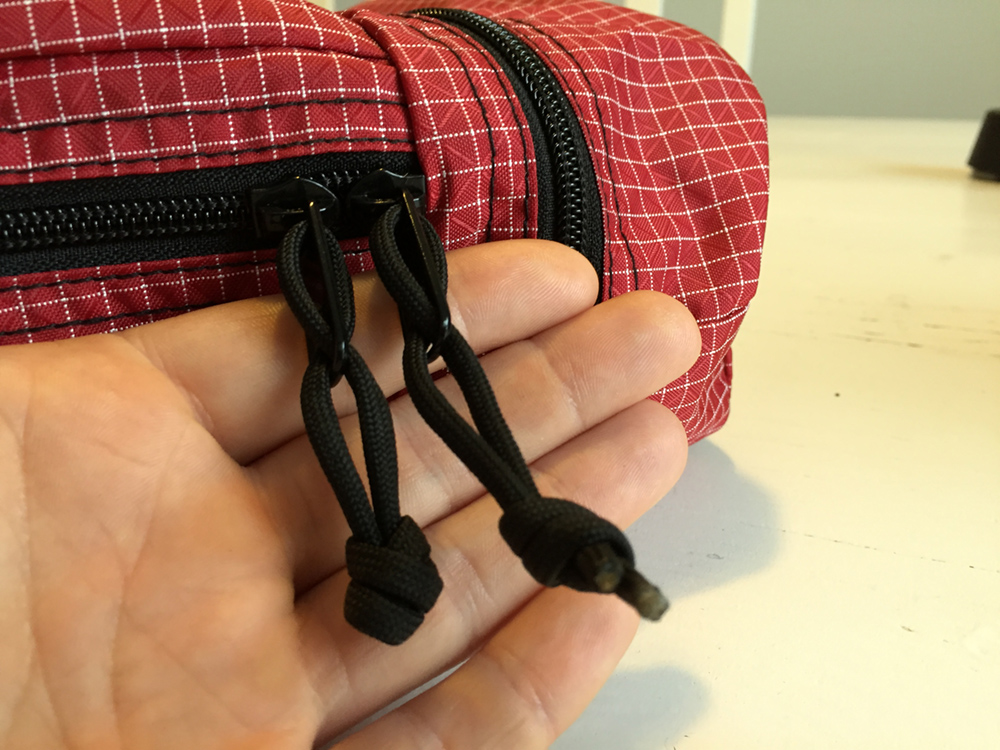 Quality
Tom Bihn is famous for its build quality, they make everything in their factory in Seattle. They use  Dyneema/ripstop fabric that I know from previous experience is super durable. When ordering from Tom Bihn there are many different colors for you to choose from. They use only the highest quality buckles and fasteners and YKK zippers throughout their range of products.
The bag is built to last and I look forward to using it on all my adventures in the years to come.
I hope you enjoyed this Packing Cube Backpack Review. If you did, check out some of the more recent reviews I've done of Tom Bihn products on the site
You can also check out the video review that goes along with this article
Thanks for stopping by, PIE
Facebook Comments