Thru-Hike Gear List – What I used for 400
Miles In The High Sierra
This is a down and dirty thru-hike gear list, covering everything used on my 2019 adventure in the High Sierra.
The gear I used on my Sierra trip is similar to what I used on the Appalachian Trail & the Continental Divide Trail. Gear on this list could be used on a thru-hike on any of the big three trails, or in areas with similar conditions.
Don't want to read the entire article?
I get that.
Jump to one of these sections:
Starting August 17th 2019, myself and two friends linked together four high routes in the High Sierra. The Kings Canyon High Basin Route (KCHBR), The High Sierra Trail, the Southern Sierra High Route (SSHR) and the Sierra High Route. For trip reports on each route / trail, click here.
We tackled these routes thru-hike style over the course of five weeks, covering over 400 miles.
I'm listing EVERY single item I carried on the trip. So to keep this article concise I'm listing each item with a short explanation. I've written extensively on a lot of the gear in this thru-hike gear list and will link to relevant articles as appropriate throughout the post.
This post contains affiliate links. If you buy something through these links it helps keep me fed on Ramen Noodles and doesn't cost you anything extra.
The gear in this article is almost the same as any other thru-hike gear list for trails in the US. The major differences and things to note are:
Bear Canister – Not necessary to carry on most thru-hikes but a requirement in some parts of the Sierra. Adds weight and bulk to the backpack.
Ice Axe and Micro Spikes – Not found on your average thru-hike gear list. These traction devices were nice to have for a couple of passes in the Sierra.
Camera Gear – I carry WAY more camera gear than I reccomend most people do.
Gossamer Gear Gorilla Backpack
30.5oz / 865g
The 40L Gorilla from Gossamer Gear was comfortable and perfectly sized to carry my gear and enough food for 6+ days. The water bottle pockets developed holes quickly due to the large amount of scrambling over abrasive granite and I would carry the sturdier Silverback from GG if I was to do this trip again.
Trash Compactor Bag Pack Liner
2.3oz / 65g
I've tried and tested all the kinds of waterproof pack liners and organisation on the market and I still think a trash compactor bag works the best. They're also much cheaper than other options.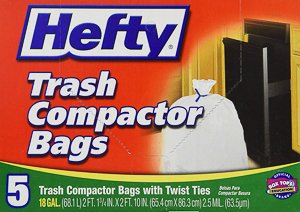 Total Weight of Packing System – 5.3 lb / 2.4 kg
I went stove-less at the start of the trip and picked up my cook gear when the temperatures dropped. Checkout this in depth post on
cook gear
for more details.
MSR Titan Kettle with Coozie & Lid
3.9 oz / 111 g
This .85 liter pot from MSR is the perfect balance between volume and weight. I ditch the included lid and make one from stiff aluminium foil to save a few extra grams.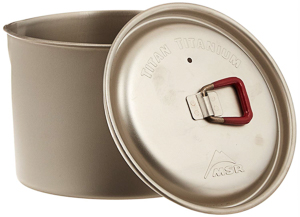 Sawyer Squeeze Water Filter
3oz / 85g
I started the trip with Sawyers' "Micro Squeeze" but wasn't impressed with its flow. I switched back to the original Sawyer Squeeze and never looked back. Fast flow for a reasonable weight.
Platypus 2 Liter Water Bag
3oz / 34g
The Sierra has plenty of water sources and it wasn't necessary to carry more than a liter whilst hiking. But, at camp in the evening I like to fill up my water bag once and not have to do it again.
1.3oz/ 11g
Despite having a stove that has a built-in igniter I always still carry a backup. Also necessary for making a fire should the need arise.
Smart Water 1 Litre Bottle
1.3 oz / 37g
A Smart Water bottle belongs on every thru-hike gear list. Sawyer filters screw directly onto them and they are lightweight and durable.
1.2 oz / 34g
A little sturdier than the Smart Water bottles and they have a larger opening. I like the 500ml version for cold trail coffee (shaken not stirred) and electrolyte drinks.
Total weight of Cooking and Water gear 0.87 lb / .4kg
6.2 oz /176g
A good smart phone serves so many functions out on the trail. Go to Apps were: Gaia GPS, Overcast for podcasts and the camera for all the selfies.
Anker 10000mAh External Battery
Essential for charging my phone, headlamp and even my camera in a pinch. Just enough capacity without being too heavy.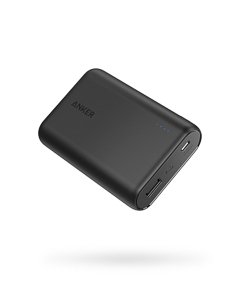 Anker 4-Port USB Wall Charger
This thing is a heavy little beast but having the ability to charge so many devices from one outlet means I don't have to fight my hiking partners in motel rooms.
Cables – One Apple Lightning, Two micro USB
One for my phone and the other two for camera, battery packs and headlamps oh my.
I've been very happy with this headlamp. It's a little heavy but it's incredibly bright, has a variable wide/spot beam and recharges through micro USB.
Spot Gen 3 Emergency Beacon
Hiking these routes through the Sierra meant rugged terrain, far off the beaten track. An emergency beacon such as the Spot Messenger gave me some piece of mind should things go wrong.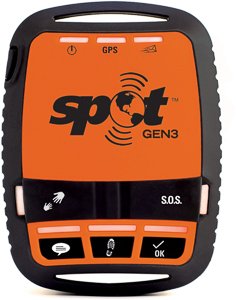 Used for jamming out to 80's hair metal classics (joking?) and to monitor audio when using my sound recorder, discussed below.
Total Weight of Electronics 1.5 lbs / 0.7kg
I don't recommend most of this gear for the average thru-hiker not interested in photo and video.
Check this article and video for a full breakdown of my recommended cameras for hiking and to see why I carry such a heavy setup.
Sony A7Rii Camera with Sony 24-105 F4 Lens
A heavy but oh so capable camera. It hurts me to carry it, and it would hurt me to leave it at home. I shot a short movie on the hike and it's going to be awesome.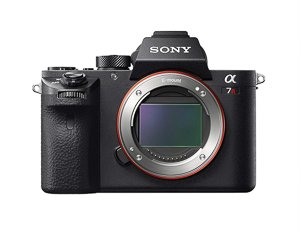 (1.6oz/ 45g each) 4.8oz / 135g Total
Shooting video on my camera drains batteries fast. I recommend Sony original batteries, more expensive but they last much longer in my testing.
Essential for reducing harsh sunlight while shooting video in the outdoors. Enables me to get a shallow depth of field even in the middle of the day.
3oz / 85g
Used for recording interviews and ambient trail sounds.  It records high quality audio despite its low weight and reasonable price tag.
It hurt me to carry a proper tripod on the hike but I didn't regret it. It enabled me to get shots I simply would not have been able to get otherwise.
Despite being one of the lightest tripods on the market and having removed two leg sections, the weight was still around two pounds.
Sennheiser ME 2 Lavalier Microphone
Used in conjunction with the Zoom H1N, this lavalier mic takes up very little weight and space and provides crisp audio for interviews.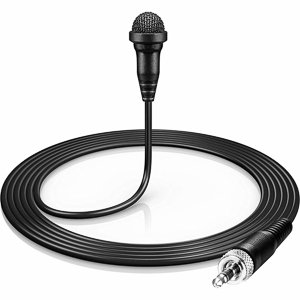 Total Weight of Camera Gear 5.8 lbs/ 2.6kg
Sea to Summit Nano Mosquito Headnet
We dealt with savage mosquitoes at the start of the trip. A long sleeve shirt and bug spray helped and the headnet with my baseball cap kept them out of my face.
Camp Corsa Ice Axe with Black Diamond Leash
We had our ice axes at the ready on a couple of passes in the High Sierra. It wasn't necessary for 99.9% of the trip but was reassuring to have along and I didn't want to pay the shipping costs to send away such an awkward shaped item.
The Camp Corsa is the lightest ice axe on the market.
Only necessary for a couple of snow traverses. They spent most of their time in my pack and then I dumped them into my bounce box.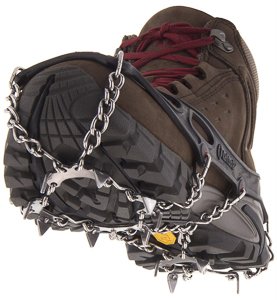 Black Diamond Trekking Poles
I prefer aluminum trekking poles with a "flick lock" closure. I've seen too many fancier carbon fiber models break too easily. These aluminum models tend to be heavier but cheaper.
No thru-hike gear list would be complete without a poop trowel. Do the responsible thing, pack out a dedicated trowel to bury your do do.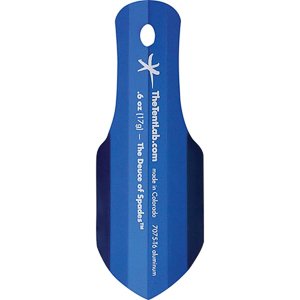 1.8oz / 50g
Gotta keep them teeth clean. Cutting the handle off is optional
Mini Medkit/Repair Kit – Home Made (is best)
Leukotape, immodium, ibuprofen, emergency fire kit and a patch kit for my sleeping pad. Not much else
I apply vaseline to my feet every morning to
prevent blisters
and use it if I start to get chafing in the nether regions whilst hiking. Yummy
1.6oz / 45g
I'm one of them foreigners.
Total Weight of Miscellaneous Items 2.8lbs / 1.3kg
Thru-Hike Gear List Clothing
In an effort to keep the post concise I've excluded my clothing. Click here to see my comprehensive article on choosing the
best clothes for hiking.
The weight of clothing I carried in my pack was 6lbs / 2.7kg.
Total base weight for this trip was about 25lbs / 11kg. This includes clothing carried in my pack but not clothing worn or my trekking poles as they are not inside my pack.
It was the heaviest my pack has been in a long time. The bear can had a huge effect. The camera equipment was also quite excessive but necessary for what I wanted to achieve. I hope this thru-hike gear list has helped you gear up for your next hike.
Now I'd like to turn it over to you:
Did I miss something important? Or did I not explain something properly?
Either way, let me know by leaving a comment below right now.
Facebook Comments