A hot meal at the end of a long hiking day makes carrying the weight of cook gear well worth it. In this article, I'm covering all the components of ultralight backpacking cooking gear and giving you some of my top recommendations.
Whether you're attempting a thru-hike or going on a weekend trip and want to shed some weight from your pack, this post will help you figure out what you need. In this post, I'm covering three-season, ultralight backpacking cooking gear for a solo hiker. My recommendations for winter setups or cook gear for groups are not included in this post. 
These are the components of an ultralight backpacking cooking gear setup but not all of them are essential. I will talk about each component and highlight things to look for when choosing each one. Then I'll talk about accessories and what ultralight backpacking cooking gear I'm currently using.
Stove
Pot
Spoon
Fuel
Accessories – Lighter, Pot Koozie, Rag/Bandana
Stove Types
For three-season, ultralight backpacking trips there are only three types of backpacking stove to consider. Traditional isobutane/propane (gas), denatured alcohol stoves and Esbit (solid fuel). It's rare to see anything other than gas stoves or denatured alcohol on the trail but Esbit is lightweight and worth considering.
---
Gas Stoves – What to look for
By far the most popular stoves used on a long hike or a UL trip are lightweight, gas canister stoves. They screw onto the fuel canister, boil water quickly and are easy to use. Canisters are easily found, even along remote sections of long-distance hikes like the CDT.
Weight
The lower the weight, the better. Weight should be between 1oz/28g – 4oz/113g with heavier options having more features and more stable pot supports.
Pot Stability
The more robust the pot supports the more stable the pot will be. Most stoves are designed for small, backpacking friendly pots up to 2 liters. 
Efficiency/Boil time
Manufacturers boast quick boil times but this is with the stove running at full blast and thus using more fuel. It's usually more fuel-efficient to run the stove on a lower flow rate. Some stoves are regulated for increasing efficiency in cold temperatures and high altitudes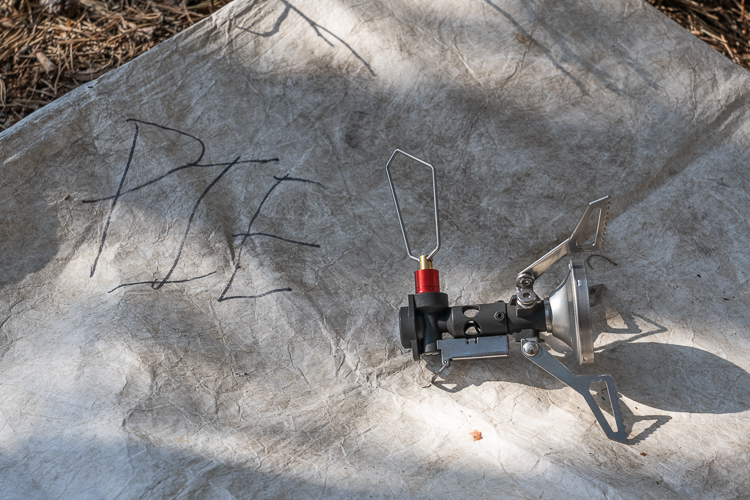 The MSR Pocket Rocket Deluxe has a built-in igniter
Extra Features and Things to Consider
Some stoves integrate push-button ignitors which is a nice feature. It means you can leave your lighter inside your pack for emergencies. Others are designed to more effectively block wind than others. Most stoves fold up and pack down small enough to fit inside your cook pot. Extra features mean extra weight, so figure out what features are important for you.
Down Sides of Gas Stoves
Heavier than alcohol stoves
Need to carry fuel canisters which add considerable weight
Cost more than DIY alcohol stoves
I don't recommend "all in one" gas stoves like the Jetboil series. They are efficient stoves but tend to be heavier than more simple gas stoves.
---
Denatured Alcohol Stoves – What to look for
Alcohol stoves are ultralight options that use denatured alcohol/"Heet", found in hardware stores. They can be homemade for next to nothing or you can purchase many different styles and designs. Boil times are quite slow and they can be a little fiddly. but some hikers swear by them for the super low weight. 
Weight
A homemade "fancy feast stove" weighs as little as .3oz/8.5g and more robust offerings 2oz/57g. Exceedingly light!
"Cat Can" Stove
Pot Stability
This varies a lot between models, some allow you to rest the pot directly on the stove and others require a separate pot stand. It's important your setup is stable to prevent spillage and possible fire hazards.
Efficiency/Boil time
Alcohol stoves take a long time to boil water but. This isn't much of an issue as you can setup your shelter or do other tasks while you wait. Alcohol stoves take 1-1.5 ounces of fuel to bring enough water to boil for most backpacking meals.
Extra Features and Things to Consider
It's necessary to use a windscreen with alcohol stoves for optimum performance, so this extra weight should be considered. You need to carry fuel in a dedicated container that is watertight and ensure no one accidentally drinks it, thinking it is water.
Down Sides of Alcohol Stoves
Slow boil times
Can present a fire hazard as it's hard to tell if a stove is lit in daylight
Fuel can be hard to come by 
---
Esbit/Solid Fuel Stoves – What to Look For
Esbit/solid fuel stoves are a viable option on the trail. They use a small block of fuel, available in many outdoor stores to bring water to a boil. The weight is usually low on the stoves and they boil water at a similar rate to alcohol stoves. They can be made at home for pennies or there are many designs available to purchase. They're extremely easy to use and don't present the fire hazard of liquid alcohol stoves.
Weight
The lightest stoves weigh .4oz/12g and stoves with more features up to 5.3oz/150g.
Pot Stability
As with alcohol stoves, this varies by the design. Most rest on the stove itself and others require a simple stand.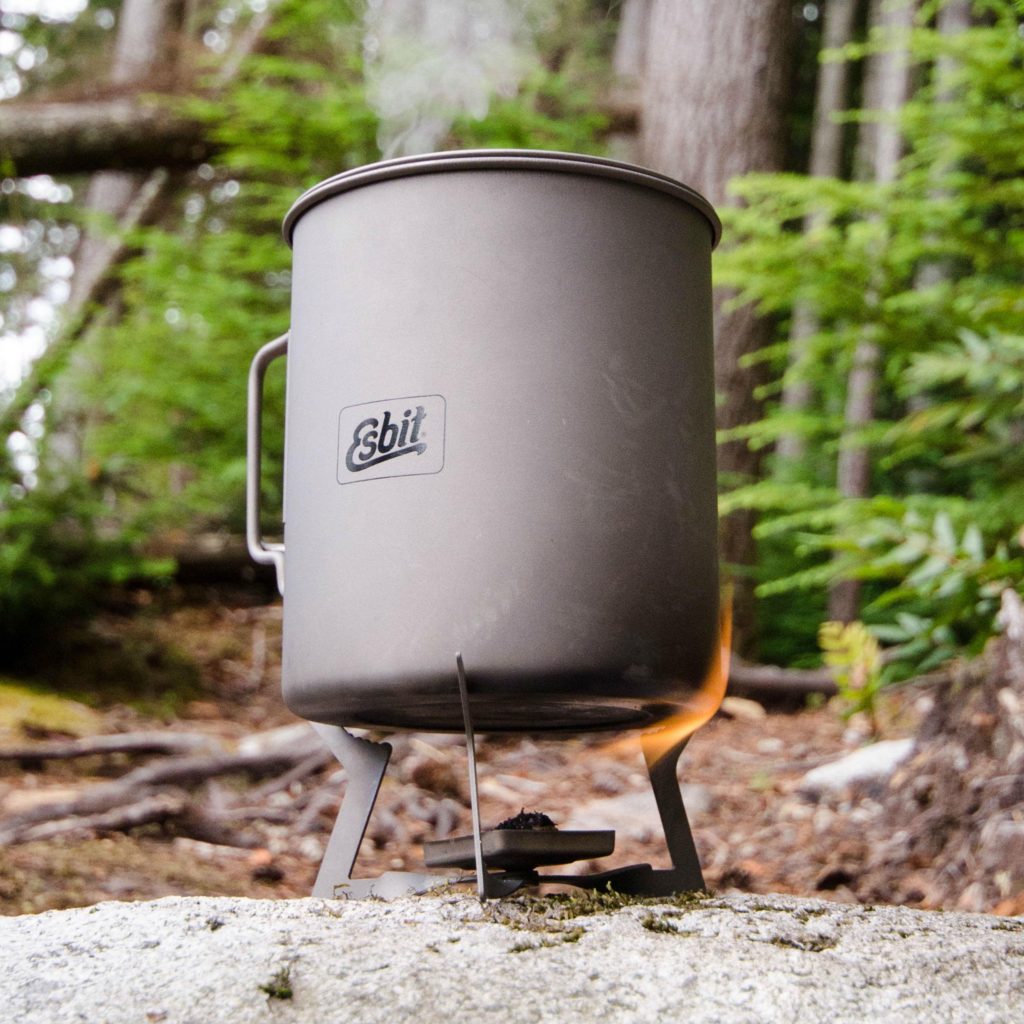 Esbit Solid Fuel Stove
Efficiency/Boil time
A .5oz fuel block will bring 2 cups/475ml of water to a boil. They are not as quick as gas stoves but quietly get the job done. The fuel blocks are relatively easy to find and you can mail them to yourself out on the trail.
Extra Features and Things to Consider
Windscreens are essential with Esbit but can be made easily with aluminum foil. 
Down Sides of Solid Fuel/Esbit Stoves
The fuel smells weird but is easily stored in a ziplock bag inside your pack.
Leaves a residue on your cook pot.
---
5 Great Ultralight Backpacking Stoves
MSR Pocket Rocket 2
Weight – 2.6OZ / 74g
Type – Gas Canister
Cost – 45 USD – Shop Here on Amazon
The pocket rocket range from MSR has a long history of being some of the most reliable canister stoves on the market. The original pocket rocket got a redesign a few years back with sturdier put supports and improved simmer control. The pocket rocket 2 boils water fast, folds down into a tiny package, weighs just 2.6 ounces and will last for years and years.
MSR Pocket Rocket Deluxe 
Weight – 2.9OZ / 82g
Type – Gas Canister
Cost – 70 USD – Shop Here at REI
The Pocket Rocket Deluxe is a more fully-featured stove that weighs just .3OZ/8.5g more than the Pocket Rocket 2. It has an integrated piezo igniter to light the stove. It has wider and more stable pot supports and has a recessed burner head to perform better in windy conditions. The stove is pressure regulated (unlike most canister stoves) to perform better in cold conditions, higher altitudes or when your fuel canister is running low. These extra features justify the weight and it's currently my go-to stove for three-season backpacking.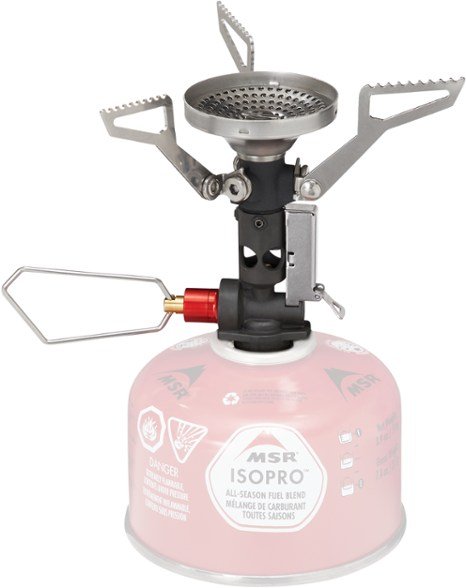 ---
Snow Peak LiteMax Titanium Stove
Weight – 1.9OZ / 54g
Type – Gas Canister
Cost – 45 USD – Shop Here at Amazon
The LiteMax from Japanese manufacturer Snow Peak is one of the lightest canister stoves on the market. It's made from titanium and has a simple, no-frills design that helps maintain an extremely low weight. The fold-out pot supports work with many pot sizes and shapes and provides a windshield for the burner head. Like most of the stoves on this list, it comes with a storage bag. Be careful when you put it on your pack, it's so small and light you may never find it again.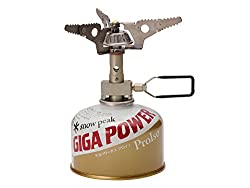 ---
Vargo Triad Multi-Fuel Stove
Weight – 1OZ – 28g 
Type – Multi-Fuel    
Cost – 32 USD – Shop Here at Amazon
Vargo is a long-time manufacturer of high-quality titanium products and is well known for its innovative designs. The Vargo Triad Multi-Fuel Stove is their flagship stove and has the ability to use either denatured alcohol, solid fuel tablets or gel fuel. Its design allows for easy filling of the stove through the large opening and the pot supports work with a range of shapes and sizes. Best used with a homemade windshield. 
---
Esbit Ultralight Folding Titanium Stove
Weight – .4OZ – 11.5g 
Type – Solid Fuel
Cost – 17 USD – Shop Here at Amazon

There are a few different solid fuel stoves on the market but the Esbit Ultralight Folding Stove Is one of the lightest at .4OZ /11.5g. The pot supports are integrated into the stove and are sturdy, given the design and size of the stove. The stove folds down into a very small package and a lightweight stuff sack is included to prevent any residue from the fuel getting on your gear. It's necessary to carry a separate windshield, with a piece of aluminum foil costing next to nothing and weighing very little.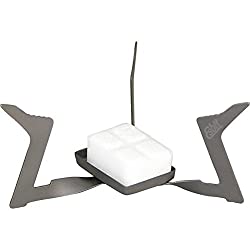 ---
A Note on Going Stove-Less
Going stove-less on an ultralight backpacking trip is a great way to save some weight from your pack. Many thru-hikers and UL backpackers carry nothing but a plastic tub with a screw-on lid and a spoon. They dump their food inside the pot, add cold water, screw on the lid and wait until their food has rehydrated.
This means eating cold food on the trail and it's important to select foods that rehydrate well without hot water. This Includes couscous, ramen, and instant mash potatoes. It's a great way to save weight but it's not for everyone. I've experimented with it, I like carrying less weight and the convenience of it but eating a warm dinner after a day of hiking is worth the weight for me.
---
Cook Pots for Ultralight Backpacking
Materials
Titanium is the modern choice for ultralight backpacking cooking gear. Aluminum or stainless steel will cost less but will generally be heavier. Titanium is extremely lightweight and will last for years of backpacking, making the higher upfront costs worth it.
Volume
For a solo hiker a capacity of 700ml – 1000ml is what you should be looking for. Any smaller than that and you made find yourself running out of space when you cook and eat a larger meal in your pot. Anything over 1000ml is unnecessary and will add weight to your pack and take up extra space. If you like to have a hot beverage with a meal then lean towards a larger volume like 1000ml.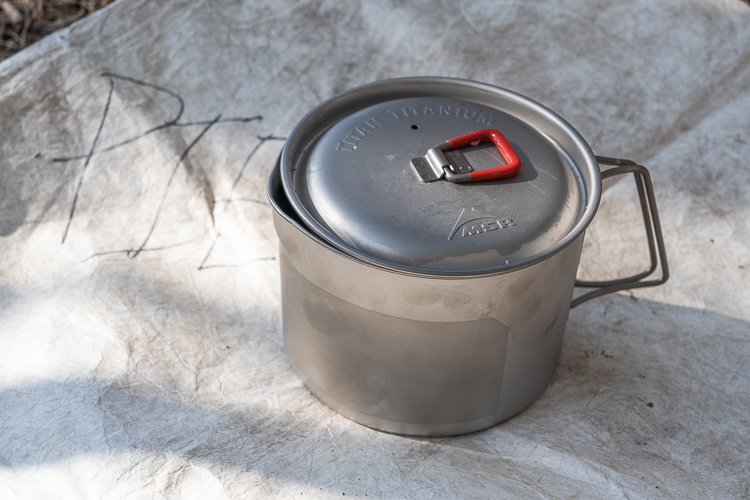 The MSR Titan Kettle
Shape & Design Features
There are two basic shapes for ultralight backpacking cooking gear. Taller, narrower pots and wider, flatter pots. Taller pots will be easier to handle when using, for example holding the pot while you eat. Wider pots will be sturdier resting on the stove and conduct heat better because of the increased surface area. 
My preference Is a pot that is almost square, equally tall as it is wide. I think narrow pots are a little unstable and wider pots are awkward to hold when eating from.
The designs of most cook pots are pretty similar. Most have folding handles, some with heat resistant silicon. They have a lid with a small handle, vent holes and draining holes (which you should replace with aluminum foil to save weight). Some pots have measuring marks inside which some people find helpful. A pouring spout is helpful but not always included.
Weight
The bigger the volume, the more it will weigh but not as much as you would think. A good benchmark is around 4.5OZ, but this weight can be reduced a good amount by using a DIY lid rather than the one supplied.
---
Three of the Best Pots for Ultralight Backpacking
MSR Titan Kettle 
Weight – 4.2OZ – 119g 
Volume – 850ml
Cost – 45 USD – Shop Here at Amazon
The MSR Titan Kettle hits the sweet spot in many ways. It has an 850ml capacity, which I find just perfect and the shape of the pot is square as I talked about above. The listed weight is inclusive of the lid provided. This lid weighs 1.14oz which is over a quarter of the overall weight. I instead make my own lid from aluminum foil which weighs 0.11oz, giving an overall weight of 3.08oz. The titan kettle has a solid handle and a pour spout and is reasonably priced at 45 USD.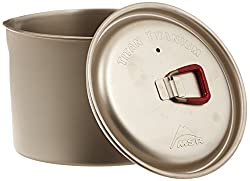 Vargo Titanium Ti-Lite 900 Mug
Weight – 4.6OZ – 130g 
Volume – 900ml
Cost – 60 USD – Shop Here at Amazon
Vargo makes great gear and they have a wide selection of cookware available. The Ti-Lite 900 is my favorite of their options but they also make a 700ml version which will appeal to many. The design is similar to the Titan Kettle, it does not have a pour spout but does have measurement marks on the inside. 
EVERNEW Titanium Ul Pot
Weight – 4.9OZ – 139g 
Volume – 900ml
Cost – 60 USD – Shop Here at Amazon
EVERNEW is another well renowned Japanese manufacturer that produces an array of titanium goodies. If you're looking for a wider, flatter pot then this evernew option would be hard to beat. A wider pot will conduct heat better and be more stable on the stove but in my experience are more awkward to eat from. It has all the features you would expect including a pour spout and heat resistant silicone on the handle. Also available in a 700ml version of you don't need the larger .9L version.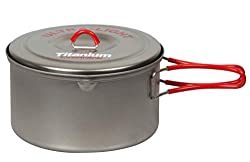 ---
Spoons
A long-handled spoon is an integral part of any ultralight backpacking cooking gear.
Again you should look at titanium. Other options exist made from wood or steel but I would question their durability and/or weight in comparison to a titanium option.
A long handle is key to get down into the bottom of your pot or inside the bag of a freeze-dried meal. The best versions have a polished bowl that feels smoother and less raspy than raw titanium. 
Core Element 100% Titanium Long Handle Spoon
Weight – .53OZ – 15g 
Cost – 12 USD – Shop Here at Amazon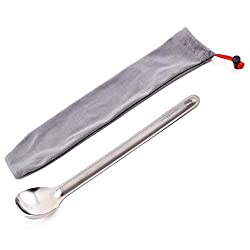 ---
Fuel
Gas
All gas canisters are more are less the same. They all have the same volume, have a threaded attachment for your stove and have more or less the same ratio of gases. 
The main thing to consider is the size of the canister you carry, either the 4oz or 8oz. 4OZ canisters are the lightest available and are good for many days of hiking. They are small and take up very little space in a backpack. If I'm going on a weekend trip and want to save as much weight as possible, this is what I bring.
8OZ canisters are more cost-efficient and last considerably longer. On longer multi-week or multi-month trips, I'll carry the extra weight of an 8OZ canister. Replacing fuel in every town stop is one more task that needs to be done and I can go many weeks on trail with an 8OZ canister. Cooking just one meal a day and an infrequent, hot morning coffee.
Pressurized Gas Canisters cannot be mailed and must be bought in store.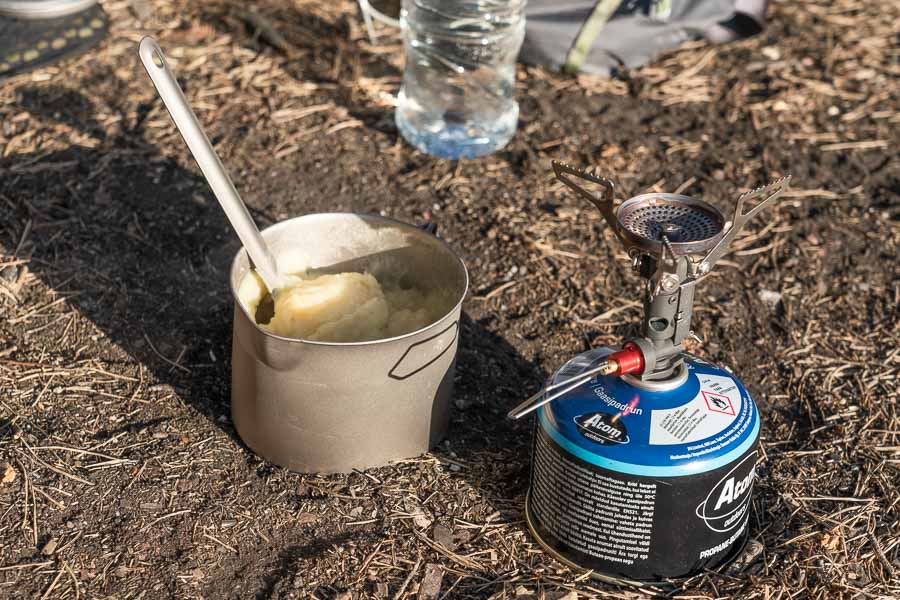 Denatured Alcohol Fuel
There are two main options for fuel for denatured alcohol stoves. The first is fuel specifically designed for these types of stoves like Crown Alcohol Stove Fuel. The second is a gas-line antifreeze called HEET.
Crown Alcohol Stove Fuel burns cleanly, is cost-efficient and brings water to a boil quickly for an alcohol stove. It can be harder to find in some trail towns.
Cost – 8 USD
Yellow Heet is a very common fuel for denatured alcohol stoves in the backpacking community. Although it doesn't boil water quite as fast as the Crown fuel, it is readily available at most gas stations.
Cost – 8 USD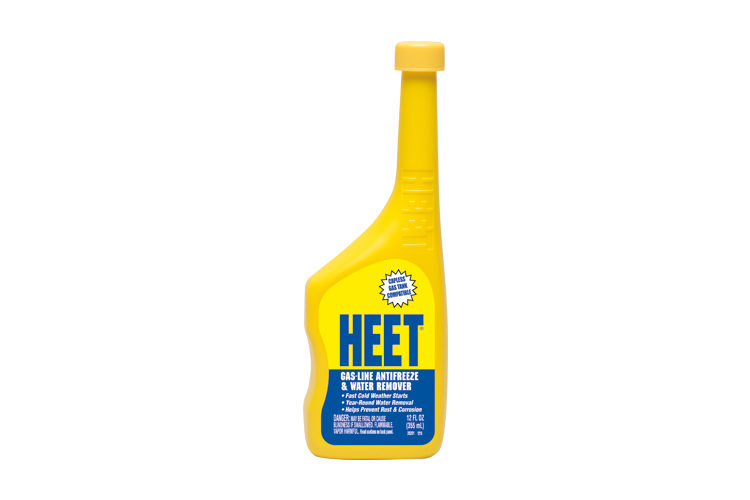 Esbit/Solid Fuel
There are two main options for solid fuel. That from German brand Esbit (who pioneered solid fuel stoves) and Coghlans, the large Canadian/American Brand. They are both more or less the same in terms of performance, usually, Coghlans is a little cheaper. Both can be found in sporting goods stores and possibly gas stations that cater to hikers along different trails. Go with whatever is available to you.
---
Ultralight Backpacking Cooking Gear Accessories – Lighter, Pot Koozie, Rag/Bandana
Lighter
Despite carrying a stove with an automatic ignition I always carry a lighter and possibly two. If the igniter fails or I need to make a fire then a small lighter is key. Its waterproofed inside my medical/repair kit. I recommend mini Bic lighters, that are reliable, weighs .39OZ/12grams and last a long time.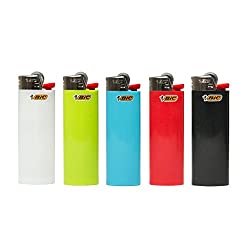 Pot Koozie
I think pot koozies are way underrated. I make my own from Reflectix for each pot that I own. In most situations, I boil my water, dump the food in and pot the pot in the cozy to rehydrate for a few minutes. This helps save on fuel and keeps my food warmer for longer. It also is much nicer to hold my (hot) pot when eating with the koozie, rather than by the folding handles. The one I made and I'm currently using weighs .8OZ/22grams. One roll of Reflectix will make several Koozies.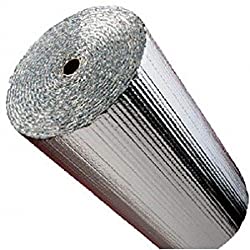 Rag/Bandana
I carry a small piece of microfibre towel to help clean/dry my pot. I roll my stove up inside it inside my cook pot to stop it rattling around. It's not absolutely necessary but it makes things easier and weighs .4OZ/11g. 
---
So those are all the components of an ultralight backpacking cooking gear setup. The total weight of my current setup is 7.93OZ / 224 grams. Adding in an 8OZ canister of fuel brings the weight up to 20.93OZ / 593 grams or 1.3lbs. 
By going stoveless I could shave over a pound/500 grams from my pack but for me, it's worth the weight. I'll go stoveless on some trips but chowing down on a steaming bowl of noodles from inside my sleeping bag on a chilly night is just too good.
Thanks for reading, what do you guys use out on the trail? I'd love to hear in the comments.
I haven't included a pocket knife in this list but to see which ones I carry check out this post.
Disclaimer – This post contains affiliate links. By clicking through and purchasing something from Amazon you help support the work I do with pieonthetrail and it costs you nothing extra. Cheers
Facebook Comments